The vessel was one of many tracking between the Mediterranean and Greek colonies on the Black Sea coast.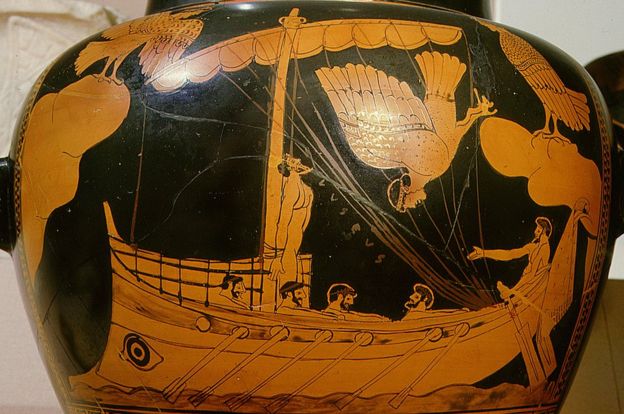 The team used two underwater robotic explorers to map out a 3-D image of the ship and they took a sample to carbon-date its age.
The vessel is similar in style to that depicted by the so-called Siren Painter on the Siren Vase in the British Museum. Dating back to around 480 BC, the vase shows Odysseus strapped to the mast as his ship sails past three mythical sea nymphs whose tune was thought to drive sailors to their deaths.
As yet the ship's cargo remains unknown and the team say they need more funding if they are to return to the site. "Normally we find amphorae and can guess where it's come from, but with this it's still in the hold," said Dr Farr.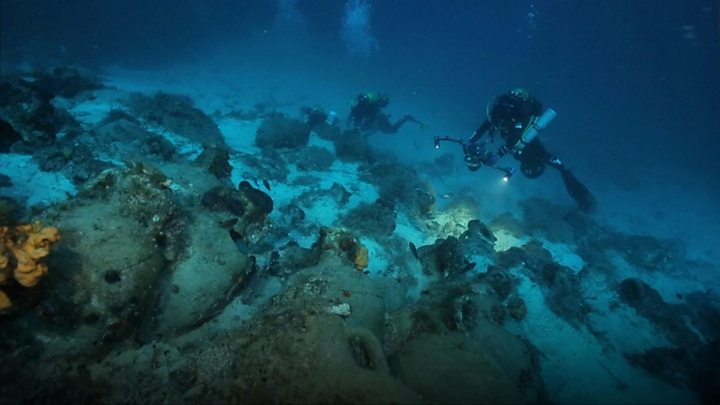 "As archaeologists we're interested in what it can tell us about technology, trade and movements in the area."
Over the course of three years the academic expedition found 67 wrecks including Roman trading ships and a 17th Century Cossack trading fleet.